Blog 011. (English version)
Africa is hot,
and
so is its music!
With this new series, I am going to write about some of my favourite
"African musicians"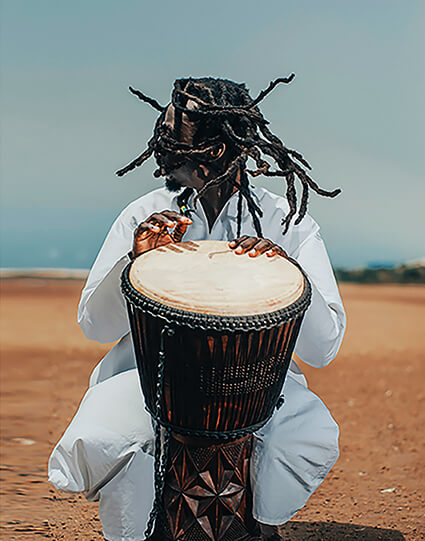 whom I have been really into over the past few years!
Back in my younger days, I was mainly listening to rock music, blues, and rhythm & blues,
…so, when it comes to African musicians,
I only had listened to "Fela Kuti" for a few times and knew almost nothing at all, to be honest…
However, since the advent of the internet, we have been able to access all sorts of music from all over the world via YouTube channel.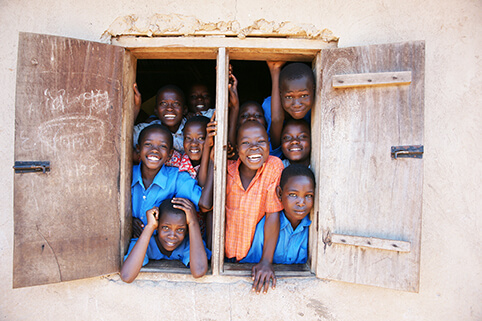 Among all, what I had found really "fresh" to my ears
was this album called 
"Drums of Passion",
performed by a Nigerian musician called 
"Babatunde Olatunji"
A blend of percussionists' glowing performance
and
the "chant" performed by Olatunji and others
totally matched up with what I had been looking for in African music!!!
I immediately purchased the LP, and became a fan of his music…
Anyway, here I have picked up his first three albums, 
and am giving you a brief idea of what they are like…
"DRUMS OF PASSION"
So, here is his debut album
"DRUMS OF PASSION"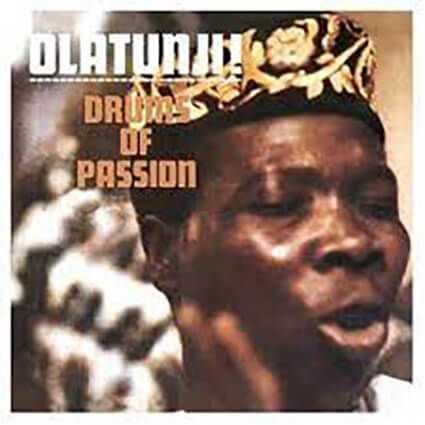 which was released by Colombia records.
There are lots of African folk music out there which have been released by variety of record labels.
And majority of them were typically recorded live, hence some people might find the sound quality of these quite unlistenable, I assume…
However, despite the time it was released (in 1959!!!),
this Olatunji's album is not that sort at all!
On the contrary, it sounds really "Pop"
and it is actually said that…
this very album had made African music popular for the first time in America and over the European countries.
(It's like you might find listening to "The Monroe Brothers" slightly difficult, but you are absolutely fine with "Hank Williams", when it comes to country music?)
Anyway, this album is perfect!
As soon as a needle is dropped on the record,
the scorching sun will glare on you!!!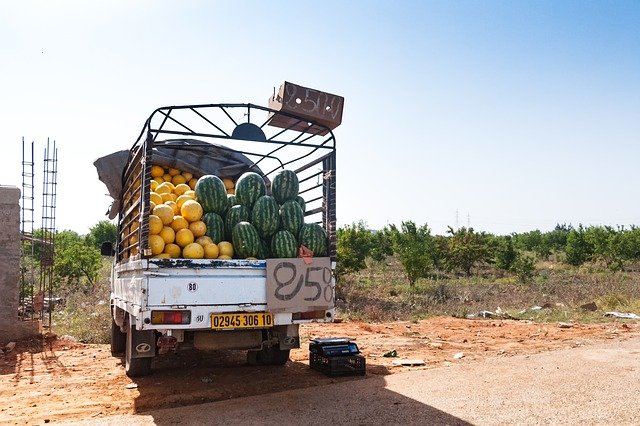 You can surely feel its "heat", however, all the songs are performed with just percussions and chants
(with no overemotional vocals or stuffy electric guitar solos!),
…so, it sounds rather crisp, I should say.
And there is not a single weak track within the album!
It just flies to the end…
You will be like…
"Oh, really?
Maybe one more round?" w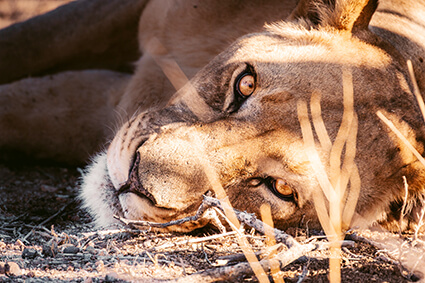 I guarantee that this album will certainly give you positive energy!!!
If you are interested, you can purchase the CD from the following link below. 👇
リンク
"ZUNGO! AFRO-PERCUSSION"
His second LP.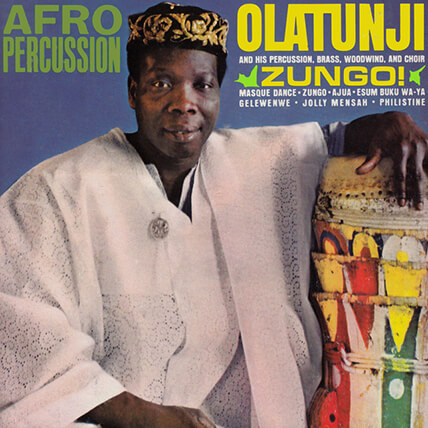 Lots of guest musicians were invited for this recording.
From the very beginning, the African vibe will strike you!
The style of the music is fundamentally the same as the first album, however its atmosphere has slightly changed due to the appointment of horn players.
Well,
the heat of African sun you can feel stays the same, though. w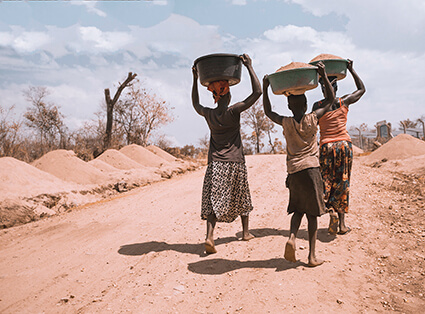 Having heard this amazing performance by percussionists with the sound of horns,
I can now easily imagine that how the master of spirituality "John Coltrane" was inspired by Olatunji's music.
He probably went like…
"Oh man, I would love to improvise over this great sound of percussions with my tenor"
with Elvin (Jones) definitely frowning next to him.
The composition "Tunji (Toon-gee)" in his album titled as "Coltrane" (released in 1962) was dedicated to Olatunji.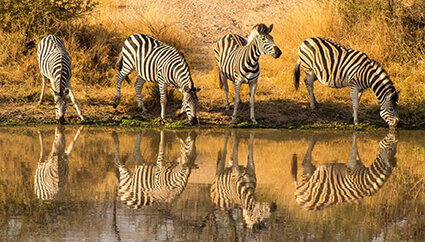 Incidentally, I cannot help imagining that "Marion Brown" had also been influenced by Olatunji when I listen to the intro of the 2nd track "ZUNGO"
This second album is also brilliant and will provide you a sort of feeling that you are only a little something surrounded by a blessing from nature.
"FLAMING DRUMS"
And finally,
the third one with this cool sleeve.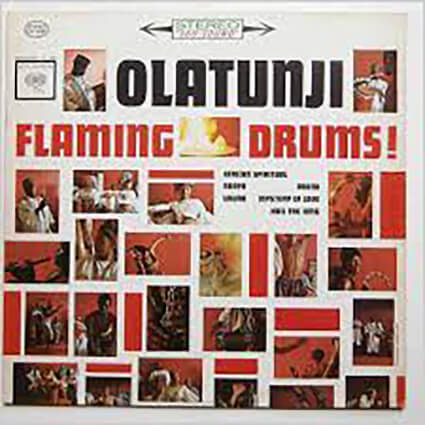 The sun is still shining…
Hence, the dancing is still on.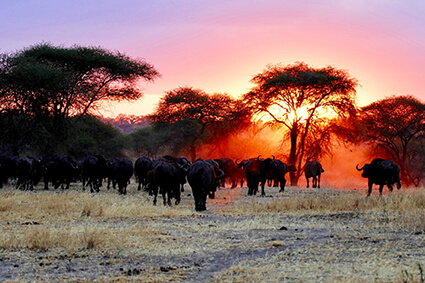 Well, regarding the first track called "Abana',
I was sure that I had heard this tune before… somewhere…
I was thinking and thinking…
and it finally came to my head.
The tune was in an album called "Jazz around the world"by Yusef Lateef who is known for having incorporated "Eastern vibes' into jazz music
…and actually he was one of the guest players in Olatunji's second album!  
(I feel happy that I have spotted it! 🎵)
Although, this album was recorded with some horns, its vibe is rather closer to the first album, I personally think…
( It is probably because the number of the guest player is smaller than the second one? )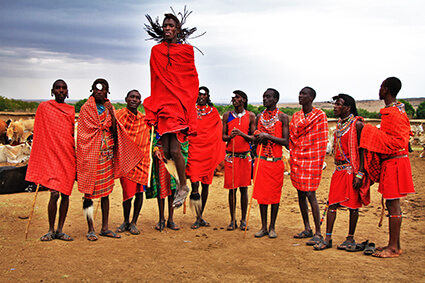 Anyway, the tunes are exploding with positive energy.
You can imagine that the dancers are generating electricity by shaking their asses at lightning speed.
Wilting plants must get energized and would try to reach the sun.
No chance to be dispirited!!!
What do you think?
Why don't you get blown away by Mr. Olatunji's vigorous drum playing,
and be benefited by his African solar power!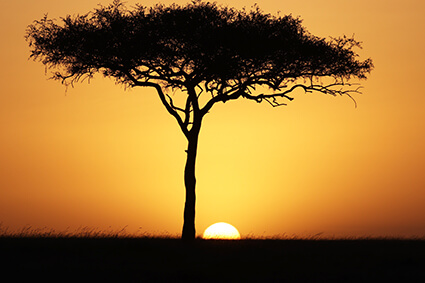 For those who are interested,
the CD below contains all the three albums I have written about. 👇
リンク
konkaz