Hello. It's konkaz (@konkazuk) here. 

This time's "Read a book in English" is the one below!!!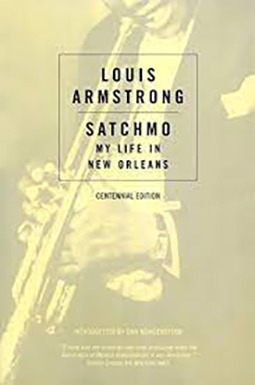 "Satchmo "My life in New Orleans" by Louis Armstrong.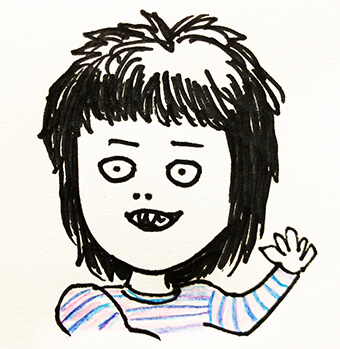 This is his "autobiography", therefore the book was written by Satchmo himself!

The content of the book is pretty straightforward, so I believe that even your English level is still somewhere between beginner's and intermediate, it's worth giving it a go.
From my experience, most of the autobiographical type of books are generally enjoyable!

I believe trying some autographical ones can help you to create a habit of reading English-written books, because if you are to read the life of somebody whom you are particularly interested in, I guess you could keep your motivation long enough to read through even if you struggle a bit.


And this "My life in New Orleans" is absolutely recommended for those who love swing jazz music or simply love Louis Armstrong's music.
Anyway, let's move on.
Louis Armstrong's life in New Orleans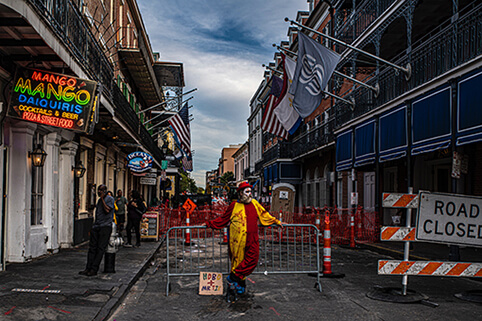 Jazz music has transformed into various styles since its birth just like other music, but I wonder how it is reflecting in the mind of people those who were born in 21st century…

I was still an elementary school kid when I first heard the music of Louis Armstrong.
I recall that the song called "What a wonderful world" (known as one of the anti-Vietnam War songs) had been featured in some car advert on TV, and the reason why it is still remaining in my head is simply because of his unique deep voice with its warmth.

The song was released in 1968, but the story of this autobiographical book is being set way before the time he became an internationally known musician. 


This book is about the story of his life in "New Orleans" Louisiana where he had spent his childhood before leaving for Chicago in 1921 to join in the band which was led by a cornet player and also Satchmo's mentor Joe "King" Oliver.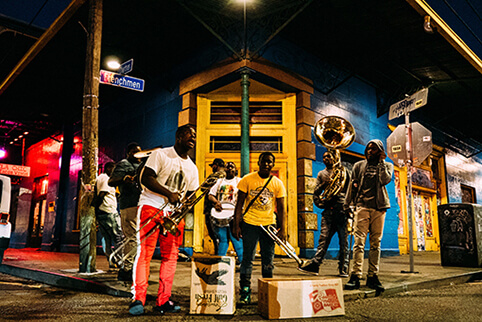 I have read other jazz musician's autobiographies such as Billie Holiday, Miles David and Charles Mingus, but this Satchmo's one has got the "healthiest" vibe or the one that gives positive energy to the reader as far as feel.
When you have finished reading the book, it leaves you with bracing sort of air, and makes you feel like facing with your everyday life positively. 

(I've had a similar experience when I completed "Manzai Byoto" by Takeshi Beat)


If I am to summarize the main incidents of his early life super roughly, it's like…
Soon after he was born, his parents were breaking up, so he was raised at his granny's. However, while things were gradually settling, he was informed the fact that his mother was absolutely sick with his young stepsister to look after, so he moved to his mother's to live with…
He was spotted by the police when he fired a gun (blank) into the air during the thanksgiving, and as a result, he got arrested and spent the night at Juvenile Court. He learned how to play the cornet during his detention period at Waifs' Home .
Once he got released, (with several jobs on and off) he would work all day long at the coal yard and from 8pm at night to 4am in the morning he would dedicate himself to play in the band in some honky tonks where fighting were regularly seen with prostitutes and gamblers hanging around.


His attitude to take nothing as a trouble including poverty as long as he could play deserves a salute.
It's something our generation who are so accustomed to be in the life of abundance that we take everything granted and moan about every trifles, need to learn.


The book will tell you the importance of staying always positive and leading your life optimistically just like an adventure.
Local characters described by Satchmo himself 
I believe one of the elements which is making this book attractive is that the "uniqueness of each character."

And Satchmo describes them so well.
There are lots of booze/fight–related characters but anyway, I have featured a couple of my favourites here…


Black Benny / drummer
When there is an opportunity to share some booze with everyone, if he gets the one first, it just doesn't go round because he simply finishes it all and pass the empty one to the next. (And nobody dares to complain because he is one of the toughest in the town.)
Satchmo describes him like…
We figured Benny might act like the guy who brought a bag of oranges to a sick friend in the hospital and at them all himself while he sat by the bedside.
A perfect description by genius, isn't it?


Daisy / wife
She is an uneducated and extremely jealous woman. She often flips out and could go out of control like cutting Satchmo's hat into pieces or throwing bricks at him, etc.

Satchmo wrote about her and their relationship like…
A man has to know something, or he will always catch hell. But Daisy did not even read a newspaper or anything enlightening. Luckily, she was a woman, and good-looking chick at that. Looks make all the difference in the world, no matter whether a woman is dumb or not. So, we made it up and toughed it out together a little while longer.

Sounds horrible, but here, he looks at the things with objective way… w

By the way, other than these, Satchmo totally respected her mother "Mayann", and was totally looking after her through his life.
There was this heart-warming scene that when Satchmo reached a certain age, she took him for making the rounds of all the local honky tonks until they get dead drunk.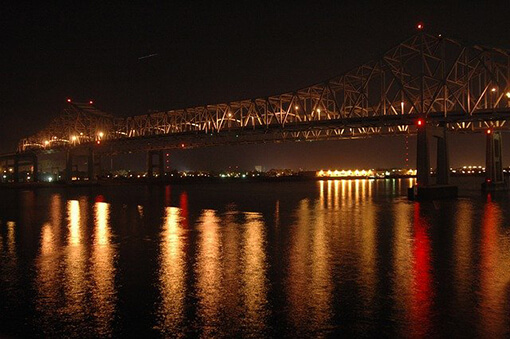 Incidentally, the reason why Louis Armstrong was called "Satchmo" is because of the size of his mouth.
"Satchmo" is a short version of "satchel-mouth", and the word is used to call a person with a big mouth in American slang. (A "satchel" is a bag used for carrying books)

In his New Orleans time, he had not been called "Satchmo" yet, but he was known as "Dipper-mouth" and this also means "a person with a big mouth". w
Recommended recordings by "Louis Armstrong"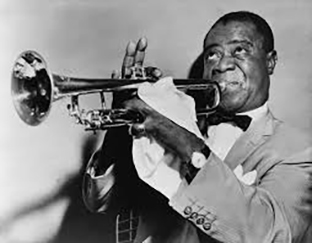 Anyway, I'm going to take this opportunity to introduce 3 of my favourite albums of "Satchmo" here.
Louis Armstrong plays W.C.Handy
The first one is this"Louis Armstrong plays W.C.Handy"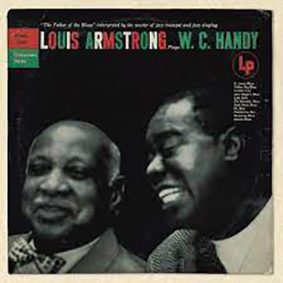 The album is a collection of great numbers written by an American famous composer and trumpeter "W.C.Handy" who also was calling himself the "Father of  the Blues".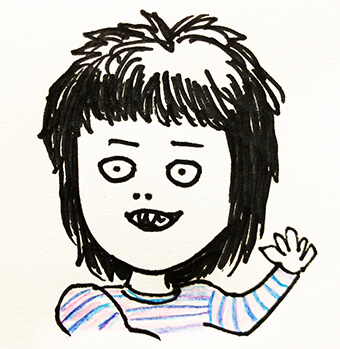 The 1st tune called "St. Louis Blues" have been covered by numerous blues players as well as by Chuck Berry, so I guess some of you might have heard this number.
My personal favourites are "Long Gone" and "Beale Street Blues".
This is a brilliant album that you can listen to some great compositions with Satchmo's voice and his playing.
リンク
Satch Plays Fats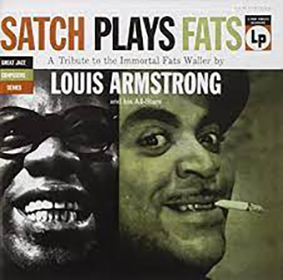 The next one is "Satch Plays Fats"!
"Thomas Fats Waller" was a jazz pianist and composer. 

Well-known jazz standard numbers such as "Ain't that misbehaving" and "Honey Suckle Rose" were his compositions, and you can listen to them with Satchmo's voice here.
There is this very sad tune called "Black and Blue" which represents the sadness caused by the racism and his vocal and trumpet-playing really express it here. But other than this tune, his vocal is full of joy, and it will give listeners a cheerful feeling.

When Satchmo sings, every song goes under the charm of his voice, and even a piano-playing sounds like drops of crystal water… or is it just me???

It's also great to listen to the duetting with a female vocalist "Velma Middleton" and the effect of it makes you feel at home.


リンク
Ella and Louis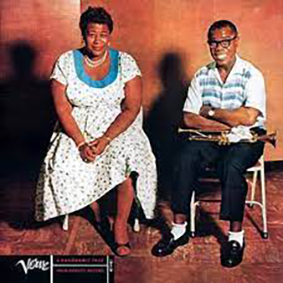 The last one is the collaboration with the Queen of Jazz "Ella Fitzgerald" titled as "Ella and Louis".
Satchmo is great but the voice of "Ella Fitzgerald" is like gem!


There is "volume 2" of their collaboration recordings but I personally prefer this 1st one.

As for the 1st tune called "Can't we be friends?", if you are the Beatles' fan, there is something you will notice within the song. 
From the beginning to the end, you can sense the ambience that how they were enjoying this recording session, and that will give you a smile.

A luxurious album, I must say…
リンク


There are lots more of great recordings such as the one he did with "Duke Ellington", the recordings done by "Hot Five" (his early stuff) and so on and on…

By the way, the one I picked earlier which is called "What a wonderful world" should be included in any forms of his late best album, I believe…

Satchmo pronounces the words clearly when he sings so why don't you try English listening comprehension practice with enjoying his hoarse voice?
The last bit was slightly off the topic but anyway, this is it for this time's "Read a book in English" which was Louis Armstrongs autobiography.
If you are interested, you can purchase the book from the link below. 👇
リンク

konkaz

👉 * Japanese version of this blog post