Hi! It's konkaz (@konkazuk) here.



The other day, my wife told me that one of her friends was looking for a interpreter who can do the job for a person who will be coming over London from Japan to participate in an annual "London Craft Week".
I had never done such a thing but decided to have a go after a bit of thinking.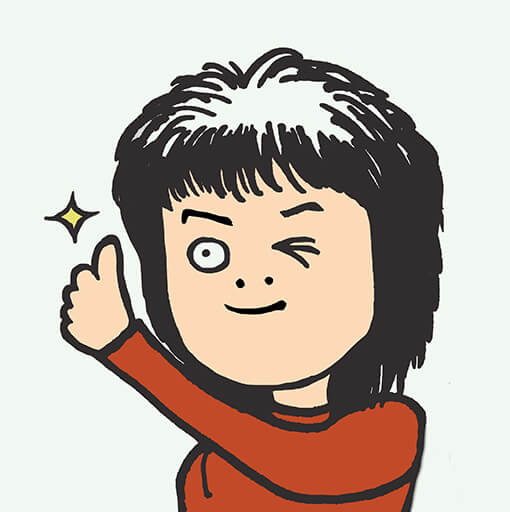 Therefore, this time's my blog post is a report of my first experience working as a interpreter.

So, if you are interested, please check this out!
Preparation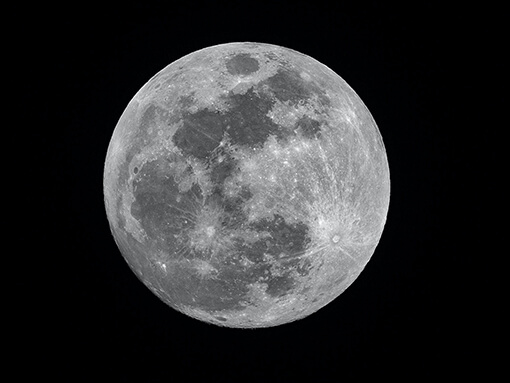 At the point I confirmed that I was up for this interpreting job, it was one and a half months prior to the actual event.
I had been involved in band activities for a long time in the past and played pretty much everywhere in London, …and for me, performing in front of people has always been accompanied by the excitement of "bringing out my shy self."


So, I was looking forward to experiencing the same kind of excitement once again, however… something feels different.



On second thought, I realized…


"Wait a minute, I have to speak, don't I!"
(↑ Silly me!)



And a few days later, the information about the person whom I am going to deal with was sent to me from my wife's friend.


Miwa Futon Store 5th generation Niwa Takuya, looks back on the career of a futon craftsman after being awarded the title of "Modern Master"…


"Oops, could it be that he is a giant in the futon industry?"

For now, I'll quickly check English expressions related to futons…


…Well, seemingly there aren't any particular words that I don't know… so I should be okay.



Subsequently, I imagine the size of the venue… Unfolded folding chairs are being arranged in rows in a room… and there is a stage and I am to hold a microphone to make a speech in front of the audience.


"Oh, no… I think my voice will tremble with an attack of stage fright…"

Since I have formed my family, the opportunities to meet my friends have decreased dramatically, and moreover, because I avoid chatting with some colleagues who tend to moan and complain about the job, the number of people I talk to and the time I spend for talking are limited lately.

Therefore, I have not been exposing myself outside my world these days.


There is this female orator who is giving the explanations about the exhibition's artworks and artists to corporate people during the private view at my work place (gallery) from time to time, therefore, for the time being, I decided to show up there and try to steal her skills.


Because she does her job so naturally, I had never realized until this point that what she does actually involves a full of amazing skills…


For example, she deals with audience's tricky questions without losing her tone of voice and give answers with no delay, or she can change the subject against the flow of what has been happening…


While all these things were going on, my personal life also became chaotic due to preparing for my wife's upcoming exhibitions and receiving "a notice of flat sale" (=eviction notice) from our landlord.


…Then suddenly I realized it was already five days before the event of dealing with the futon master.


Here comes Takuya Niwa!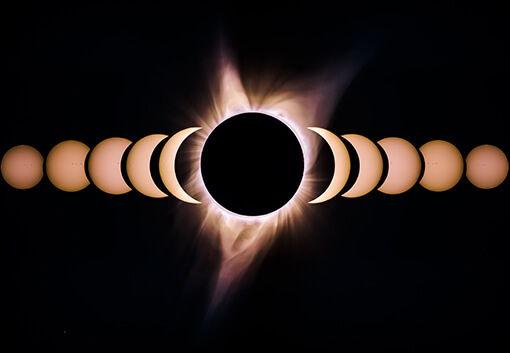 Although I communicate with various people on Twitter, I have not had many opportunities to meet face-to-face with and get to know new Japanese individuals in person for a long time, thus I feel a bit awkward.

After exchanging some emails, I was to meet up with Mr. Niwa for the first time after work, which was just three days before the event.


Mr. Niwa texted me that he would be watching the play of "Back to the Future" in Strand about the time I finish my work, so I told him that I would catch him there.

The master of futon craftsman… and he doesn't drink…

While pedaling my bike, I let my imagination run wild once again.


Dressed in a Kimono with leather-soled sandals on his feet, his behavior is elegant, but his voice is unusually loud.


When I arrived at the theatre with a bit of caution, with such an image of him in my mind, to my surprise, there was a middle-aged man just like me, dressed in casual standing there.


Since I had met the person I was looking for, I wanted to find a place to settle promptly and start chatting.

However, because there was the King Charles' coronation event the day before, central London is choc-a-block with tourists and wherever we go, tables are fully booked.

After dragging him around various places, I finally managed to find a place in a pub near the Waterloo bridge, imagining that he must have fed up by now and been really annoyed.


I'm having a pint (of London Pride) and Mr. Niwa with a bottle of non-alcoholic Peroni.


Once the conversation was kicked off, I started to see that he was actually different from how I had imagined.


As we went on talking about ourselves, I found Mr. Niwa pretty much down-to-earth and he turned out to be a sporty guy.

Besides he told me that he actually taught karate to a large number of students at a dojo, and the fact gave me an impression that he was quite powerful and energetic.

I initially thought it was going to be a briefing for the event, but it ended up with just a casual conversation instead.
… and the day has come.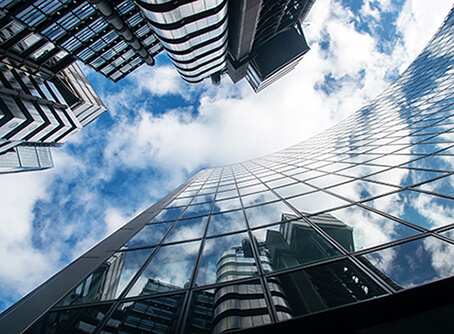 The venue is located in the Shoreditch area of East London, at the "Nobu Hotel".
After locking my bike near by, I entered the hotel and went up to the fourth floor, and then, I was welcomed by Mr. Niwa.


I left my belongings in an allocated place and was led to the room where the demonstration would take place, and I felt relieved. The size of the room was almost the same as the small stage of some music venue.
There were other staff members and some exhibitors, but because I had already met Mr. Niwa in advance, I could feel a certain level of reassurance within myself.
In other words, if it was not for the meeting prior to the event, I would not have felt this reassurance on the day, so this made me realize the importance of meeting people and, at the same time, I felt grateful for Mr. Niwa's consideration.


For now, I was informed that there would be the first performance at 11am and the second one at 4pm as well as what Mr. Niwa wanted me to convey to the audience during the demonstration… and at this point, there were 15 minutes left before the first one's commencing time.

I slipped out of the room, and construct a brief introduction in my head, and repeated it about three times while I was walking up and down the corridor.


Since I started seeing some audience walking into the room, I headed back there and found that Mr. Niwa seemed to be ready to begin. Once he confirmed the arrival of the last guest, he gave me the green light.



Time to rock and roll!

Round 1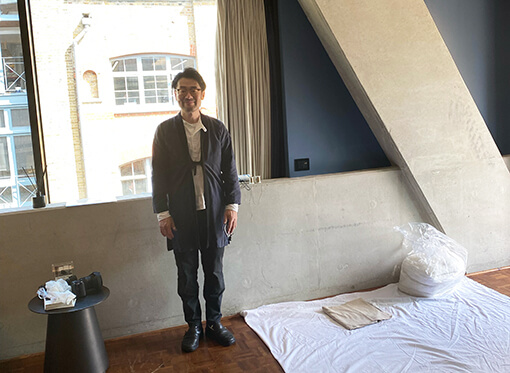 First, I briefly talk about a zabuton-related matter I had come up with while walking in the corridor earlier, as well as giving a quick explanation of what sort of craftsman Mr. Niwa is, and then we moved on to Mr. Niwa's practical demonstration of zabuton-making.

Here, Mr. Niwa will explain things in Japanese, and I will directly interpret his explanations into English to convey them to the audience.

During the production process, Mr. Niwa asks his audience to come forward and let them feel the texture of the cotton that has been shaped and hardened in order to facilitate the procedure of pushing it into the corner of zabuton cover, as well as asking his audience to pass a balled-up lump of silk around.


As we engage in these interactive moments, the unnecessary tension I'd had gradually alleviated.

I should note that since this was my first time watching a craftsman creating a zabuton right in front of me, I found myself battling with the temptation to get completely absorbed in watching, forgetting about my own task.


After demonstration was over, there were questions from the audience, so I addressed them by translating between English and Japanese.



And finally, having impressed by Mr. Niwa's demonstration, some of the audience wanted to offer him business opportunities here in the UK, so I once again helped facilitate their conversation, then the first round came to an end.

For a first attempt, I honestly thought it wasn't bad at all.

Mr. Niwa complimented me too and it made me happy even though I knew it was flattery.




…And just when I was thinking about going for a lunch, which I had been looking forward to, something unexpected incident has happened…



A next participant who was supposed to give a demonstration approached me and said he was left without an interpreter due to some kind of mistake and asked me to do the job for him…


Umm…

It is easy to say "No" here, but at the same time, this is presenting an opportunity for me to experiment with what happens when I throw myself into an unknown territory.


Moreover, since it was not originally planned, even if I make a mistake, I don't really have anything to lose… so, why not?


I've made up my mind to do it.

One of their staff members hurriedly showed me the overall flow of his performance with their laptop, but it's simply impossible to digest this amount of information in just five minutes. w


Knowing that I wouldn't remember any of these even if I read this through, I planned things in my head while I pretend to read…


…And with the audience in place, we kicked off.


This time's craftsman who mixes soil, sand and straw to apply it on walls is called "plasterer", but my knowledge in this field is very poor, I must say.
Moreover, the person is still young, so he has this overt sense of "understand me" (I can empathize with the feeling though…) and explains everything in meticulous detail, including the technical aspects such as the ratio of material mixing.


Interpreting this amount of explanation into English soon after the job with Mr. Niwa is quite a torture, to be honest.


I instantly thought that I would screw up if I directly interpret every single word that comes out of his mouth, so I decided that… first, I swallow his words and then dismantle them in my head, and reconstruct them with my own words in English as quick as possible.


His constant interjections with self-admiring lines like…


"This is where the incredible skills of Japanese craftsmen shine…"

"Experience I have had makes all the difference…"


were a bit uncomfortable to listen to, however, I took this as a challenge for myself and I proceed with the task, subtly adjusting the expression to ensure that the clients aren't put off by this.



Since I didn't have breakfast, I could feel my energy and focus dwindling along the way, but I managed to push through somehow. (I probably had some questionable translations in the latter half, and my smile must have been fading towards the end…)



Finally, lunch time…



Just when I thought of this, a Japanese audience member arrived late, caught this plasterer and asked him to summarize and explain what had been performing.

While other audience members wanted to talk to him, he started a conversation with this Japanese latecomer, so they turned to me to engage in conversation.

Ahhhh… I feel like the curtain is about to come down from above, and I might lose my cool. w

Realizing that I couldn't go on like this, I decided to wrap up the conversation after some time and quickly excused myself to find Mr. Niwa and head off for lunch.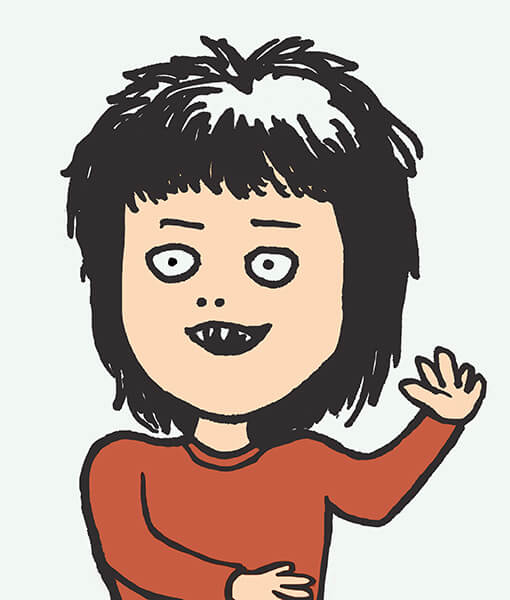 Mr. Niwa treated me a bowl of ramen.
Round 2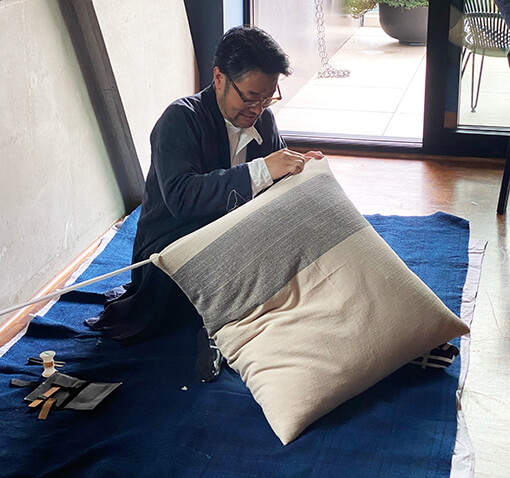 Being the final day and the last session of the day, the number of audience showed up here is relatively low.
After seeing this, Mr. Niwa made a slight change from the previous time and switched to a style where he would accept questions during the demonstration.

The intimate vibe with a small number of people makes it easier and more relaxing for me,

but now… here coms a new challenges to deal with…


There is this Japanese lady who is fluent in English among the audience, and after asking Mr. Niwa a question in Japanese, she interprets the questions and response from Mr. Niwa into English by herself and shares it with the person next to her.


I would like to say this could make my task a lot easier, however her voice does not reach the person sitting beyond her.


Therefore I need to interpret the conversation over the head of this Japanese lady so that the person sitting beyond her will not be isolated,


Furthermore, she has moments when she interprets and moments when she doesn't, making it even more complicated.


The combination of the complex situation and the demanding task of intense interpretations during the interaction with the young plasterer drained my mental energy and diminished my motivation to think.


And as my concentration wanes, I find myself being absorbed in observing the performance of Mr. Miwa's impressive craftsmanship and this causes me to forget about my own task.


Oh, no… oh well…
So, in the second round, I ended up running out of stamina, and… I must confess that my performance was rather sloppy.

Impressions & reflection points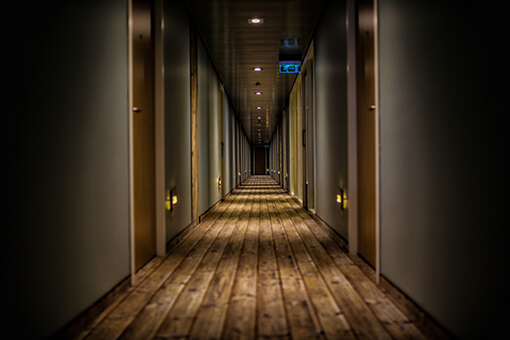 Although my performance became slightly sloppy during the second round of the session, the translation itself went smoothly without having a long pausing moment, therefore over all, I can say that it went pretty well despite the fact that it was my first time doing it.

However, due to my inexperience, I must confess that my attention was often paid only to those who are reactive but not to the whole audience.


The worst blunder I had committed during the session was the fact that I had been introducing "Mr. Niwa" as "Mr. Tamba", totally wrong pronunciation, through the first round of the session.

(The Chinese characters that are applied to his surname are commonly pronounced as "Tam・ba".)


Umm… not an easy one it was.

And finally…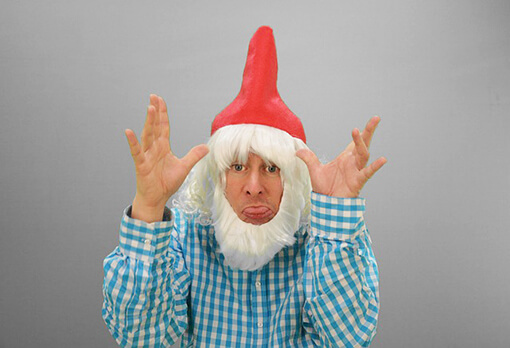 And finally, I am going to write a bit about "Takuya Niwa".



"Niwa Futon", which is acknowledged as the top store of its industry in Japan, is being run by only two people that are Takuya Niwa and his father, and everything produced there is handmade by their own hands.


And due to their extreme popularity, the volume of the demand from their customers is so huge that the current waiting time from the point of ordering the goods to its delivery is said to be approximately six years.



So I asked him like…


"If you are planning to expand your business abroad, how will you handle it while dealing with a crazy number of orders from your customers in Japan?"


Mr. Niwa answered…


"The purpose of my visit in the UK is not for expanding my business but rather to encourage all the craftsmen in Japan."



After the globalization, Japanese culture has been featured worldwide and he believes that if his oversea activity becomes known to other craftsmen in Japan, they might get inspired and start considering to take their business abroad."

During the performance, Mr. Niwa was full of smiles as he spoke, but once he began working on his craft, his countenance shifted into that of a professional craftsman.
That was what impressed me greatly.



You can read more about "Takuya Niwa" from here 👇

London Craft Week Crafting Japan
丹羽拓也「現代の名工」(卓越技能者表彰) 受賞


Well, that's it for this time.

Thank you for reading till the end.


konkaz



You can read this blog post in Japanese from the link below.

👉 丹羽布団の巨匠、丹羽拓也さんの通訳をやらせていただきました。