Hi! It's konkaz (@konkazuk) here.
A new okonomiyaki restaurant is opening in Hagerstown, Hackney, located along Kingsland Road, a long road that runs from Dalston to the City (the business hub of London), crossing a canal, in East London.

(The restaurant is likely already open, while I am writing the article in a sluggish manner. w)
The name of the restaurant is 'Okonomi Heads'!!!
Luckily, we were invited to the pre-opening day of 'Okonomi Heads', so we booked a table and our family of four went to the restaurant.
Where is "Okonomi Heads" located?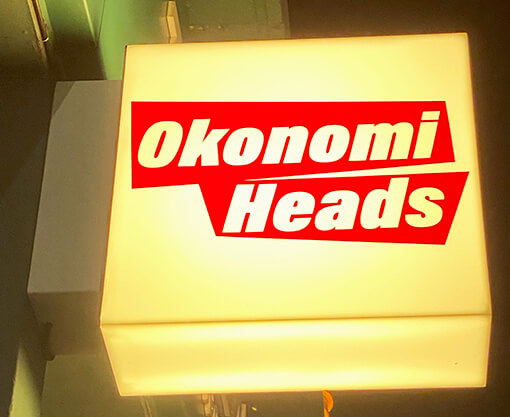 Right… so, to start off, l'd like to talk about the location.
'Haggerston' is located further south within the London Borough of Hackney and is somewhat closer to the City of London, as mentioned in the introduction.

This area has a good number of residential properties, and compared to the more urbanized neighborhoods of 'Shoreditch' and 'Dalston', it maintains a somewhat more relaxed atmosphere.
That said, the area boasts great public facilities such as the 'Museum of the Home' (formerly the Geffrye Museum) and the 'Britannia Leisure Centre' (the swimming pool is great!), as well as the fact that there are some trendy shops by the canal, ensuring a continuous flow of people.
To the north, in 'Dalston', you will find a hub of Turkish cuisine. To the south around the 'Museum of the Home', there's a presence of Vietnamese cuisine. And, young folks know that there are intriguing restaurants scattered in this area, sandwiched between these two.


Among them, 'Okonomi Heads' is entering the scene like a lightning bolt in September 2023.


Entering "Okonomi Heads"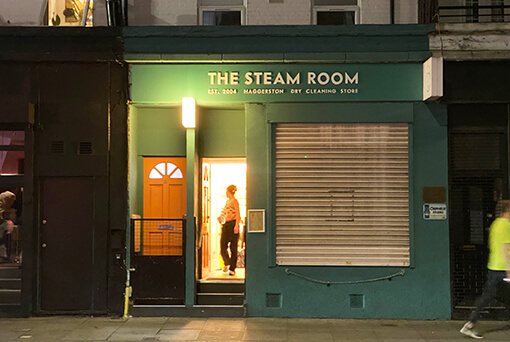 'Okonomi Heads' is situated within the green coloured property 'THE STEAM ROOM', but the entrance is quite narrow, to be honest.
However, this type of storefront is not unusual in London. The building, originally used as a flat, has been transformed into a shop.

So, after opening its door and passing through a short corridor, you will find the restaurant in the basement.


The interior of the shop is cheeringly bright.

Since it's still pre-opening, there are no menus or anything displayed on the walls, but a poppy vibe can be felt from the colours of the tables and the lighting. The staff are also friendly and welcoming.
Indeed, today being the pre-opening day, many of Naomi-san's friends and acquaintances have gathered, so there's a lively atmosphere with laughter filling the air.


Now, as for the menu, they are…

🔹Okonomiyaki

plain VG/V
pork
beef
seafood (squid + prawn)
kimchi + cheese
mochi + cheese VG
enoki mushroom VG/V

🔹Yakisoba

plain VG
pork
seafood
enoki mushroom VG/V
kimchi
omusoba (yakisoba wrapped with omelette


You can add additional toppings like kimchi or cheese to these.


They also offer various types of onigiri and side dishes such as edamame, miso soup, and gyoza.


After some deliberation, my wife and daughter decided on seafood, while I went for the pork and kimchi okonomiyaki. My son ordered yakisoba with pork.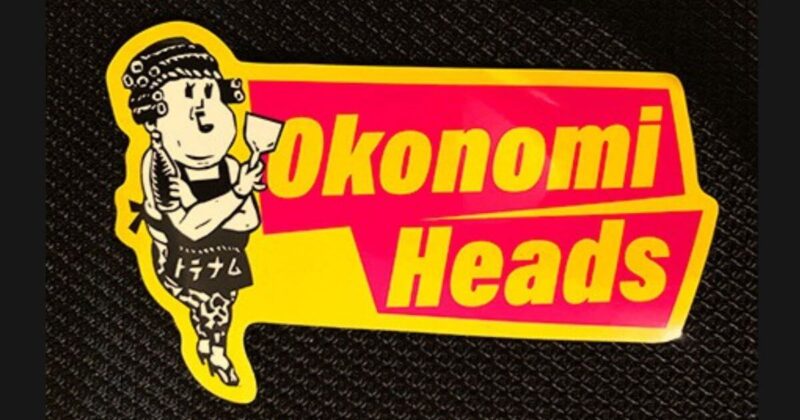 …And while waiting for the food to arrive, a pleasant surprise came our way.


Hamada-san, who appeared quite young, works for the sake supplier that will be served at Okonomi Heads after its official opening, went around each table and provided explanations and tastings of each sake.


I tried the one from Kyushu, and my wife and our newly turned 1?-year-old son, whose eyes were sparkling with keen interest, tried all three varieties. w


And finally, the eagerly awaited okonomiyaki made its appearance!

What I ordered had a nice simple flavor that wasn't pretentious, and the combination of kimchi and pork was fantastic!


The sauce is on the richer side, so it should pair perfectly with beer as well.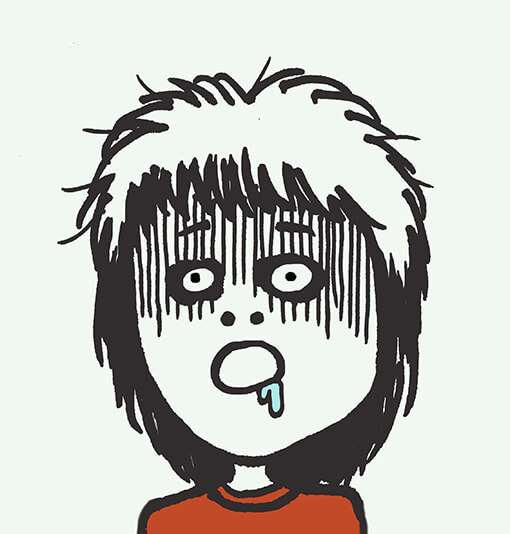 I must have been out of my mind to order Coca-Cola to go along with my son's on this day!
I also had a taste of my son's yakisoba, and it was delicious too! (My wife was more impressed with the yakisoba, to be honest.)"


By the way, hearing the name 'Okonomi Heads' might have rung a bell for some of you.


Yes, there used to be a restaurant called 'Sushi Heads' in the Tottenham area of North London. And Naomi-san, the owner of 'Okonomi Heads,' was the one running 'Sushi Heads' until recently.

(We were planning to visit 'Sushi Heads' soon, but before we knew it, she had moved on to 'Okonomi Heads' as swift as a Ninja's action!)


Time went by, old acquaintances from the past also came into the restaurant, while our kids ordered more onigiri and polished them off… Overall, it turned into a fantastic evening.
Unfortunately, Naomi-san seemed busy in the kitchen throughout, so we didn't get a chance to talk to her properly. Nevertheless, we got power from her ever-charming smile.


Anyway, if you find yourself wandering around Hackney and craving okonomiyaki, I highly recommend stopping by 'Okonomi Heads.


Until next time.


konkaz


You can read this blog post in Japanese from the link below.

👉 ハックニーにお好み焼きレストラン "Okonomi Heads" がオープン!!!