Hi! I am konkaz (@konkazuk), residing in East London.
This article is the second half of a series following the previous post.
It has been a long battle, but it feels like we are finally seeing the light at the end of the tunnel, so I will write the second part here.
Following the council's advice, we decided to stay in our flat past the designated eviction date given by the landlord. And this time's blog post basically narrates what happened afterwards in this situation….
Well, to cut to the chase, the answer to the title of the blog post "Landlord has given you a notice of eviction out of the blue, and… what's the next move?


would be…
if you're currently living in the heart of London and you receive a Section 21 notice from your landlord, you will be thrown out onto the street, if you don't have an annual income 30 times your rent or some serious connections to find a new place!

However, there might still be hope in some areas depending on the district. So, for now, I will start by covering the formal aspects such as procedures and paperwork.
Contact from the council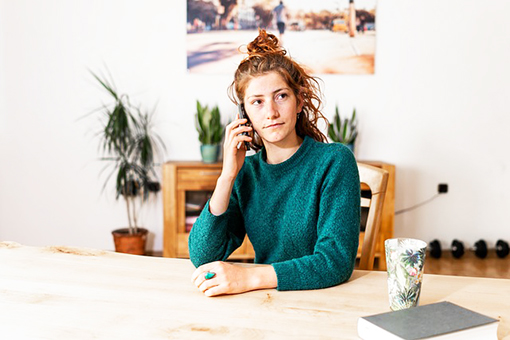 In the final conversation with the operator, it was explained that formal action couldn't be taken until after the eviction deadline set by the landlord had passed because they couldn't officially treat us as homeless.
I had been told to contact them as soon as the eviction deadline had passed, so I thought there wouldn't be any communication before that.

However, when I checked my email on the very day, I was in for a shock…

I received an email the previous Friday, and there was an interview being booked with the housing officer at the council on Monday at 11:30 am…

When I told this to my wife, as expected, she was in a state of panic… 💦

I noticed the email on Monday afternoon, so I quickly contacted them to apologize for missing the appointment and asked for another chance.

They said a face-to-face meeting was no longer available for me but agreed to a phone interview, Thankfully, I managed to secure a new appointment for the following Wednesday. Phew! 💦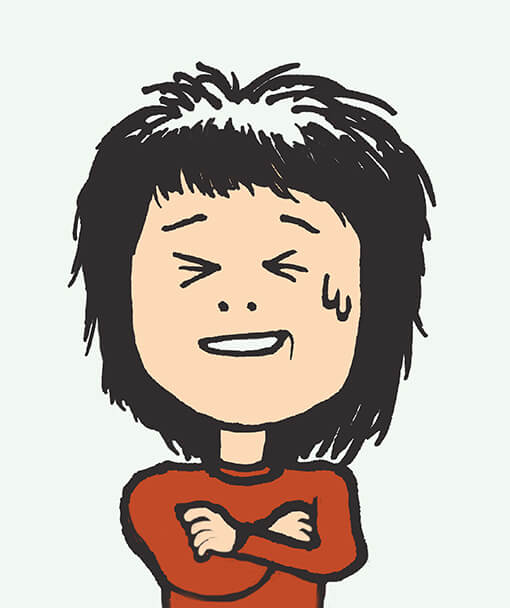 Therefore, to prevent yourself from falling into a situation like mine, I would like to emphasize the importance of regularly checking your emails before the eviction deadline if you need to contact the council.

Time flew by instantly, and the day of the phone interview came.
Our future was depending on this one phone call, so I was really nervous, however, the housing officer was very kind, which put my mind at ease.


If I were to explain the exchange here, it went something like this:

① Verification of identity and current situation 

⚫ Names and birthdates of myself, my wife, and our children
⚫ Current address and the year and month we moved in
⚫ Monthly rent amount
⚫ Number of bedrooms in the current flat and ages of the children
⚫ Immigration status
⚫ Name of the local General Practitioner (GP) we are registered with
⚫ Employment status / Occupation

Afterwards, a link to a website called 'Housing Jigsaw' was sent to me, where I had to upload relevant documents."

Next, I was asked…

② If we had actually gone house-hunting and made efforts to find a place on our own!

This is crucial, as it's quite irresponsible to seek help from the council without making any efforts, especially when facing eviction. They asked if I had researched the market rates for properties in the area I wanted to live in (in our case, a 3-bedroom) and I mentioned that none of them were affordable for us.
③ Explanation of the current situation regarding council flat shortage

This is a situation happening throughout East London, but particularly in the area where I live, called 'Hackney.' Hackney has transformed into a highly livable area due to urban development, especially targeting businessmen commuting to the City. Consequently, luxurious housing tailored for these professionals is rapidly being constructed. However, flats that average-income local residents can afford are in severe shortage.

I was informed that there are currently 13,000 people on the waiting list for council flats in hopes of occupancy.


Furthermore, if we ultimately don't find a home and are evicted from our current residence following a court order, we would be allocated temporary accommodation. However, the location of this temporary housing could be far away, requiring a 2-3 hour commute to work or school and there's a possibility that we might have to live there for several years until a council flat becomes available. The fear of facing such a situation is unsettling.



So, what should we do in this situation?

④ Support from the government

The solution currently recommended by the council is to rent from private landlords and cover the portion of the rent that we can't afford with support from the government. This method is how the majority of people seeking help from the council end up finding a place to live.


So, once these assessments are complete, you will receive an email outlining the next steps along with links to relevant websites from the housing officer.


PHP (Personal Housing Plan)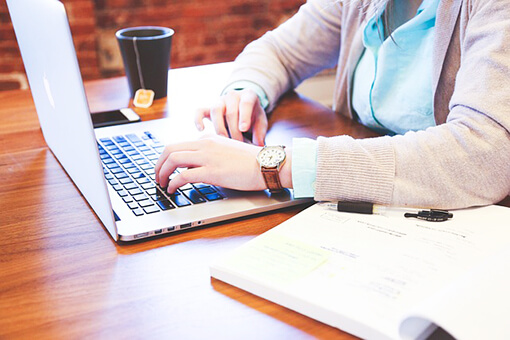 So, the upcoming steps involve the details outlined in the 'PHP' (Personal Housing Plan) sent by the council.
According to the Shelter website, if you don't properly complete this 'PHP,' the council will consider that you are not very motivated to find a place to live, and you might not receive assistance from them.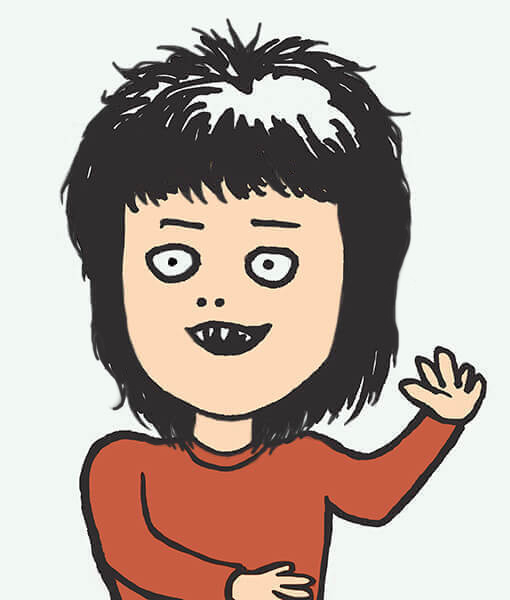 Also, in the formal documents attached to the email sent by the housing officer, there are crucial details such as the fact that council assistance will end 56 days after the documents are sent. Therefore, make sure to double-check multiple times to avoid overlooking this information.
First, find out the LHA rate applicable to your area, where you intend to live!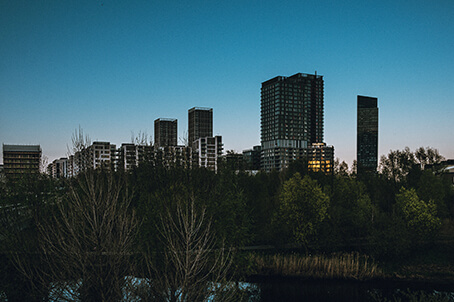 In simple terms, Local Housing Allowance (LHA) can be described as…

the 'financial support allocated to residents in various regions to ensure they have a proper roof over their heads.

The rate of 'LHA' varies based on the area where the individual resides.
If you visit the website 'Directgov' and enter the following information, you can find out the highest possible amount of government assistance you are eligible to receive.

⚫ The number of bedrooms recognized based on your family composition (which can be confirmed through the link for the 'LHA Bedroom calculator' located about the bottom).

⚫ The postl code of your address or the name of the district you belong to.



Another interesting link that was sent features the 'House Price Calculator' highlighted on the BBC website in 2020.

On this site, you first choose whether to buy or rent a house. Then, you enter the number of bedrooms, how much you can pay upfront (if buying), and how much you can afford to pay monthly. Finally, after selecting the area, the website calculates the maximum, average, and minimum monthly rent for houses in that area based on the conditions you selected.

By the way, when I entered that I am in Hackney, looking for a 3-bedroom flat, and can afford a monthly rent of £1,500, here are the results I got.
Hackney / Monthly payments

Low end: £1,988 unaffordable
Mid market: £2,328 unaffordable
High end: £2,759 unaffordable
(Considering that it has been 5 months since I checked this, based on my experience, I believe the current rental prices in Hackney, even for mid-market properties, might exceed £3,000.)

Either way, it's completely out of reach. 💦

Benefit Calculator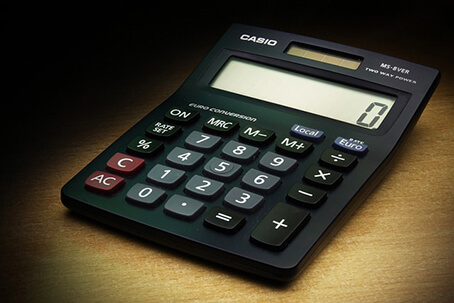 You figured out how much support you can receive in your area using the 'Directgov' website explained above.
Now,, considering your personal circumstances, you can find out how much support you can actually receive on the 'turn2us' website.

When you visit the site through the link, the screen is divided into three sections. Click on the button on the far left, 'Use the benefits calculator'. Then, a series of questions about your job, income, and current situation will appear one after another, so all you need to do is answer them.


After answering all the questions, you will receive a numerical estimate of how much financial assistance you are eligible to receive.

Here, a reference number consisting of a combination of capital letters and numbers like OOO-OOO-OOO will appear on the screen. Make sure to capture it by taking a screenshot or writing it down and keep it safe for future reference.


Now, the important thing here is that the benefits listed below, which you might already be receiving or have the right to receive, will show up on the screen, but the first two, excluding 'Child Benefit,' have been transitioned to 'Universal Credit' since its introduction in 2013.
Child Tax Credit : Tax deduction given to parents with children.
Housing Benefit : Subsidy provided to low-income individuals or the unemployed to assist with housing expenses.
Child Benefit : Allowance given to parents with children (distribution to high-income households was discontinued since 2013).

Scrolling further down, you will find the amount you can receive if you apply for Universal Credit displayed on the screen.
If transitioning to Universal Credit seems advantageous for you, press the 'How to claim' button and proceed further.
Universal Credit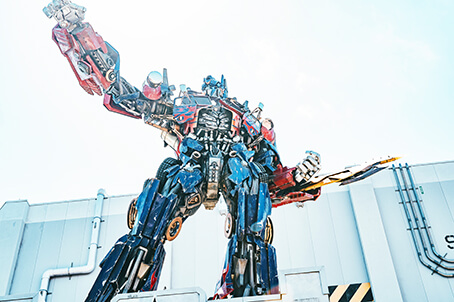 So, clicking the button leads to the Universal Credit section on the government-managed 'GOV.UK' website.
If you don't have an account, create a username and password here.

After registering, click the start button and proceed to answer an overwhelming number of questions.
(If you are a couple, both individuals need to answer the questions separately, however, the person who created the account first will see a sort of referral code on their screen. So, if the other partner use that code to create an account, it will link the two accounts together.)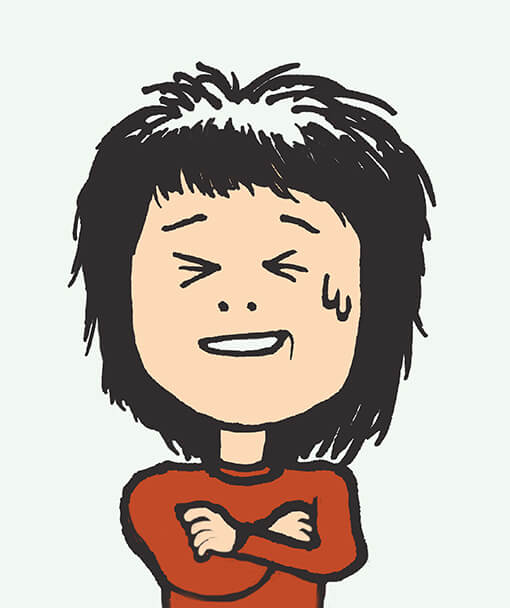 Filling in this form was a bit of task. It's not difficult, but it requires a certain degree of patience.

Universal Credit essentially replaces the benefits listed below and as you can see that 'Child Benefit' is not included in the list.
⚫ Child Tax Credit
⚫ Working Tax Credit
⚫ Housing Benefit
⚫ Income Support
⚫ Income-based Jobseeker's Allowance (JSA)
⚫ Income-related Employment and Support Allowance (ESA)

So, basically, the total amount of financial assistance you can receive is going to be the sum of 'Universal Credit' and 'Child Benefit'.

I would like to note here that if you are currently receiving benefits in the category of 'Tax Credit,' these benefits will stop once you apply for Universal Credit. And regardless of the outcome of your Universal Credit application, reapplying for 'Tax Credit' will not be accepted.


I have also written an article about Universal Credit, so please refer to it for more details.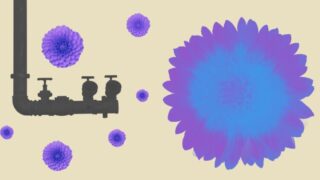 ユニバーサルクレジットの申請方法 【簡単な手順ガイド】
国からの給付金を受けとるために「ユニバーサル クレジット」に申請した際の、自身が色々と経験した手続きの内容を記事にまとめてみました。

Now, after answering the storm of questions, uploading necessary documents, and completing everything, you will be given a designated date, time, and location for the final identity verification meeting.
They will send you a list of required documents in your account, therefore, take them to the designated location on the day, complete the process, and once it's done, you just need to wait for the results.

Home hunting and its harsh realities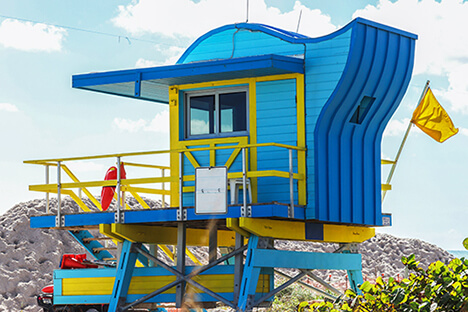 In the email sent by the housing officer, other than the Personal Housing Plan (PHP), there was also a document titled 'Self-Source Guide' attached.
This is basically a guide containing tips and precautions for when you're searching for a property on your own.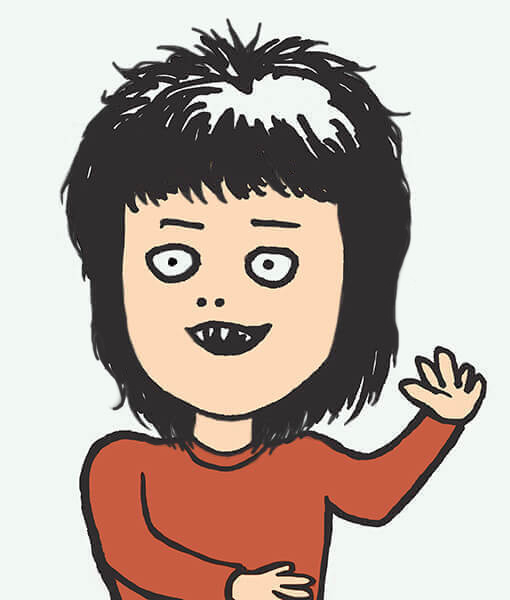 The guide also included advice like 'don't just stick to your current neighborhood, but search for wider area, and you will have more possibility to find your home'. However, this didn't apply to our case, because we didn't want to move too far from the safe school our children are currently attending.


And from this point, because we are entering the actual stage of searching for a property, the 'Benefits and Housing Needs Officer,' a council official who would assist us in our housing search was introduced to us. We would be in contact with this person to proceed further.

The 'Benefits and Housing Needs Officer' is the one who will contact landlords and arrange financial assistance from the council once they determine that your financial situation does not match with the amount of the deposit you need tp pay for the property you have found. The officer will also try to assist in finding the accommodations that align with your financial circumstances, in case you can't find a suitable property at all.

First, you use estate agent's websites like Zoopla and Rightmove to check the area, number of rooms, and rent prices. Once you find a suitable property, you contact the estate agency to make an appointment for viewing. (The Benefits and Housing Needs Officer will not assist you if you have not visited the property in person.)
Once you have found a property you would like to move in, you just inform the estate agent handling the property that the Council is involved. And then, if you provide the name and contact details of the estate agent and the landlord to the Benefits and Housing Needs Officer, he/she will step in and assist.
Well, that's how things are meant to proceed, but unfortunately…

in the current housing crisis in London, this scenario no longer works!


Even if you can afford the rent with the financial support from Universal Credit combined with what you can afford economically, most properties come with this essential requirement that is usually presented by estate agents…

Do you have an annual income that is 30 times the rent?


Most people with average incomes cannot meet the criteria demanded by estate agencies, so they get rejected.
Just to give you an idea, the monthly rent of 3-bedroom flat we are looking for in my area (Hackney) is about £3,000, so that means, the estate agencies won't approve unless there is an annual income of £90,000 or more.

Furthermore, it's said that approximately 20 individuals or families contact each property, making the competition incredibly fierce.
Even if a property happens to be available, it's common to find it in terrible conditions, full of mold.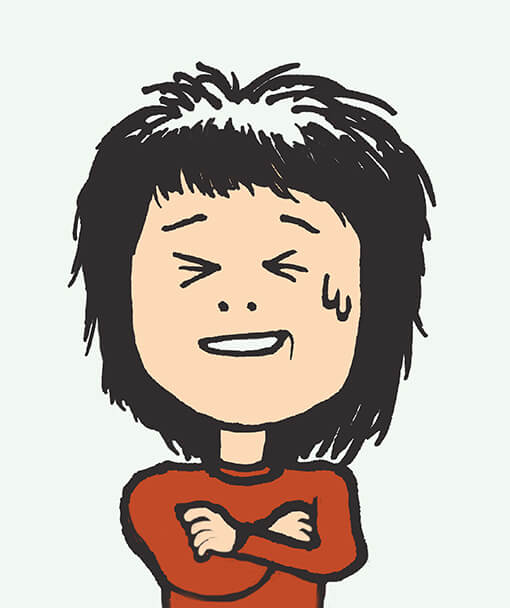 And even so, some people choose to live in such conditions, prioritizing having a roof over their heads over their health.

Because Local Councils are currently in the situation of not being able to help to provide properties due to their shortage, families with specific ties to the area, such as having children attending local schools, find themselves in a bind. (The limited options and intense competition make it incredibly challenging for them to make any moves.)
So, if you're currently living in a borough near central London and your income is at an average level, it's safe to say that searching for properties through estate agencies would be a waste of time.
While searching for properties I discovered a video like the one below : 👇

When I watched this, I realized that families like ours, living in almost the same area and working regular jobs, were becoming homeless due to the current situation. It hit me that the situation was dire, prompting us to change our strategy.


Reach out to whoever you know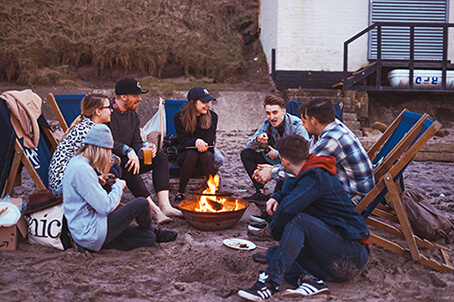 So, the first important step, I think, is to inform those around you about your situation.
If those around you don't know your situation, they can't provide information or help, and most importantly,

you will never know who has valuable connections!


In our case, through my wife's connections with other mums, we found a few people who owned properties. Some of them also provided information, such as the neighbors above their flat moving soon.
Some even shared contacts of individuals who would offer temporary accommodation for free if we couldn't find a place to move to within the deadline.

After careful consideration, we decided that moving to temporary accommodation and relocating twice would be financially and physically exhausting. So, we decided to approach our current landlord and asked if there was a way to continue living in our current 2-bedroom flat. As a result, he contacted the buyer to arrange for us to stay in the property after the sale.

We decided to hand over one of our two children the bedroom we were currently using, and as for ourselves, we purchased a sofa bed to sleep in the kitchen area. This solved the norm of giving separate rooms to the children

We are going to have to experience some cramped living conditions temporarily, but meanwhile, we plan to save money and wait for further information about "3-bedroom" from people.


Summary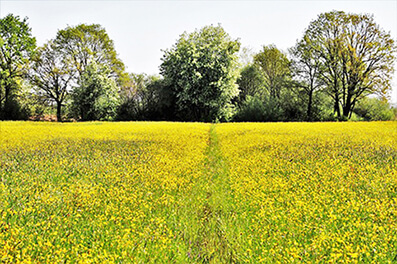 So, if your situation is similar to mine, facing a Section 21 notice as a household, I recommend reaching out to acquaintances and look for connections rather than spending time searching for properties through estate agencies.

When summarizing what needs to be done, it will be something like below:

⚫Apply for housing support through the council's website or contact council representatives.
⚫ Apply for Universal Credit to secure additional financial support.
⚫ Inform your acquaintances about your situation and leverage your network to gather property information.
⚫ Talk to your current landlord: If the current landlord's intended buyer plans to continue renting out the flat, you should request the current landlord to accommodate your request. (Even with the Section 21 notice, your current landlord is a valuable connection.)


Finally, receiving an eviction notice is incredibly stressful.

I have a regular job to keep our everyday life going, so I had to manage communication with the council in between. Besides, governmental offices call you on their terms, so you need to be cautious all day so as not to miss any opportunities.

Additionally, I had to write formal emails quite frequently in order to contact various people.

(I even wrote letters to my local Member of Parliament and the Mayor of Hackney, but due to the severe housing crisis in London, it ultimately didn't make a difference.)


It can be mentally challenging too, so it's best to anticipate a long battle and approach it calmly throughout the process, keeping your stress levels low.


So, that's all for this article, and I hope the information was helpful for you.


konkaz
You can read this blog post in Japanese from the link below.

👉 突然のメール「あなたが住んでいるフラットを売ることに決めました」を、ロンドンで大家さんから受けとったら… 《Part ②》