Hi! It's konkaz (@konkazuk) here.


This time's my blog post is something that is currently happening to me and my family.



In my first article titled "Hackney & East London's Urban Development", I wrote about how the rising property prices due to urban development pushed me to my current address 12 years ago. However, I am now facing further setbacks in this regard.



Moreover, the situation is different now compared to the past. The property prices across East London have skyrocketed over the last 10 years, and on top of that, I have two children (10 &12 yrs old) attending school. So, it's not as simple as saying, "Okay, let's just move to somewhere cheaper and slightly further away."


After researching several sources to get some information, I have come across a possible solution. I cannot predict what the future holds, but I will explain the actions I am currently taking in two parts: Part ① and Part ②.
What is "Section 21"?
A sudden email or letter starting like… "I am writing to inform you that I [such and such], therefore selling the flat and not be renewing the tenancy." from your landlord arrives typically through a form called "Section 21" in the UK.


"Section 21" is the official form used by landlords in the UK when they want their tenants to vacate a flat under their management. It serves as the initial stage of eviction process.


Receiving such a sudden notice while you are leading everyday life towards the direction you have planned to head for can be seriously distressing and make you feel nervous. 💦


…However, one thing I can tell you is that even if the scheduled date for eviction arrives, it won't be like any intimidating individuals showing up at your address and forcefully removing you, therefore, rest assured for the time being.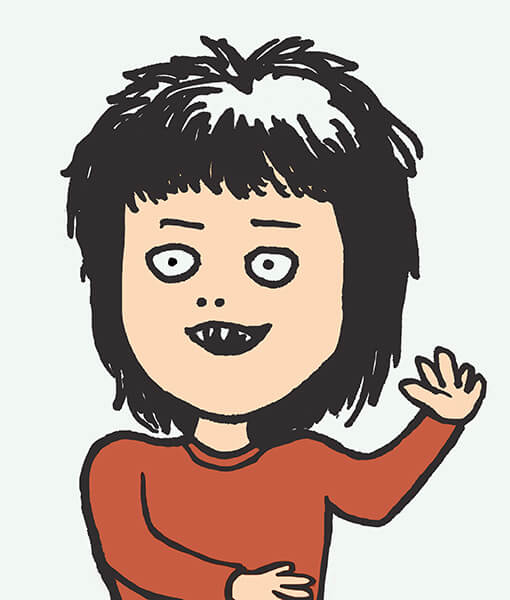 In this country, the only entities that can evict you forcibly are the police and the "bailiffs," who are enforcement officers sent by the court.


By the way, there is no special reason required for the landlord to serve a "Section 21" notice.

However, regarding the notice, it must be given to the tenant at least 8 weeks before the specified date of eviction.

If the period between the date specified in the "Section 21" and the date of eviction that is designated by the landlord is less than 8 weeks, the notice will be invalid.
What should you do when you receive a notice?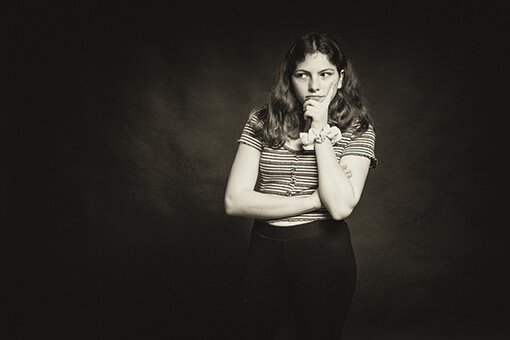 Right.

After receiving the notice, the final course of action may vary from person to person, but in any case, you are going to have to move out of your current place. Therefore, the first step is usually to start looking for a new property.
① Find a new place to move to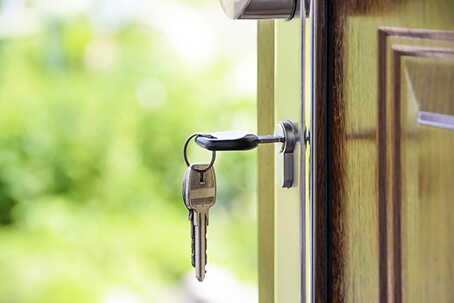 There are many real estate websites available, including Zoopla, Rightmove, and so on.


So, let's visit each of those websites and enter the desired area's postcode and the monthly amount you can afford to pay.

If you prefer to move nearby, it's also worth visiting local real estate agents in person. In addition to properties displayed in their windows, they may have other listings available. Having a direct conversation with them can be beneficial.

After that, you can stay in touch and make appointments to visit the properties in person, and if you find one you would like to move to, then you can proceed with the contract.


Once you have found a new place, you can inform your current landlord of your moving date and proceed with the necessary arrangements such as stopping utilities (electricity, water), mail forwarding, and other related tasks. After completing these procedures, the process will be almost done.


If you are still young and single, and you don't have any particular reasons to stick to the area where you currently live, the process may not be as complicated.


However, if your case is like mine: having a family and children attending school, it will not be as straightforward.

If your children are still young, it may be feasible to relocate. However, as they enter their teenage years, they should have lots of friends with strong relationships that had been built up till today in the local area.


Furthermore, there is this fact that the quality of schools around the area I am currently based has lots increased due to the improvement in its environment as a result of urban development.


As a parent, I definitely want to avoid a situation where my ethnically super diverse Japanese children are going to have to attend a school in a rough area where racial discrimination and bullying are common, after moving away from their current safe school.


However, as mentioned in the introduction, East London has been undergoing rapid development even before the Olympics, and the Hackney area where I am based has seen a staggering 112% increase in house prices over the past 10 years. And now that, there are no affordable properties existing for the families with incomes like ours in our neighbourhood.


Then… what should we do in such a case…?
② Seek advice from the local council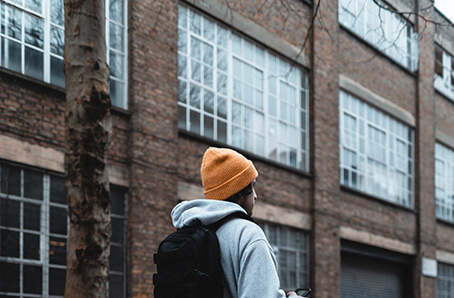 You have the option to seek help from the council, which is the administrative organization within the borough responsible for providing services to residents for the development and welfare of the community.
Especially in East London, the councils in each borough have been actively providing support and assistance in recent years to prevent people from being left homeless as a result of the gentrification of the area.
Whether you check the council's website or visit them in person, it's recommended to contact them as soon as possible after receiving the "Section 21" notice.


Dealing with the council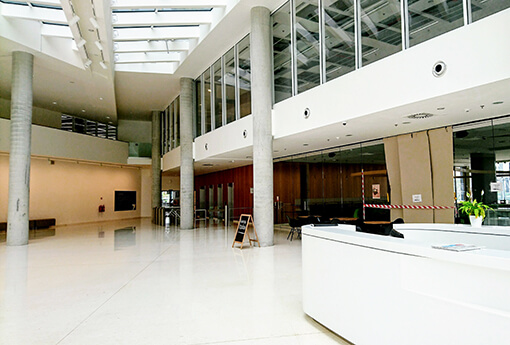 When I visited the council, expecting that the building is heaving with many people, I was surprised to find it nearly empty, with just a reception desk placed in the center… The view was completely different from my visit a few years ago.
Because I had mentally prepared myself with lots of plans to seek advice in my head, I was completely caught off guard by this unexpected situation at the council.


I was just told like…

"If you call this number, the staff will assist you" and was handed a piece of paper with a phone number written on it.


Most of the staff in the building seemed to have shifted to remote work since the pandemic.


No matter how I tried to explain the situation and to seek assistance, the responses I received were, "Please call this number first" or "You must not move out before the designated eviction date."



At this point, as I had not fully grasped the situation, the words "Do not move out before the designated eviction date!" felt somewhat resistant because my landlord had always been nice to us, so honestly, I felt a sense of reluctance.
Later on, I realized the reasons why I shouldn't move out became clear though…
Making a phone call to the council.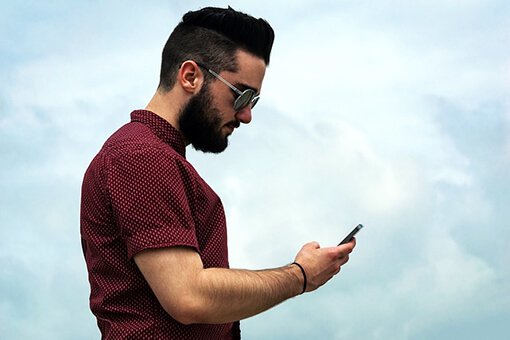 So, it seems that the only available way to contact the council in my area is through making a phone call.

During my break time at work, I decided to make a phone call and… I did.



It went like…

"We are sorry but our operators are currently busy and unable to take your call. We understand that your call is very important. Please stay on the line until someone can assist you."


5 mins, 10 mins…

Hmm… It shouldn't be long…


15 mins, 20 mins…

Ahh… Let's just switch to speaker mode.


25 mins…

Oh no. My break time is ending…



Gurrr… I'm giving up.


When I shared this experience with my colleagues, it turned out that being made to wait for over 30 minutes is apparently quite normal when it comes to contacting with the council.


Given the fact that numerous people are contacting them daily and each session simply takes more than 30 minutes, it seems that unless one does it with exceptionally good timing, it is unlikely to reach someone with minimal waiting time.


Therefore, considering the fact that it was on my 6th break time (on 3rd day since my initial attempt) I finally was able to speak with an operator, I want to convey the message for those who are about to make a call to the council that…


You better be prepared for a lengthy process from the beginning and keep trying patiently till they pick up the phone.
The conversation with an operator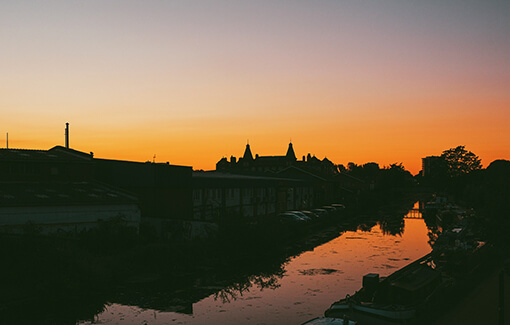 Now, we are getting to the important part..



To summarize the current situation…

You are being asked to vacate your current address.

⬇︎

You don't want to move away from the area you currently live, but you cannot find a suitable property within the same area that matches your income.

⬇︎

If things continue as they are, you will end up homeless.



The fact is that, in order to seek assistance from the council, you need to make a "Homeless Application."

Some Japanese people may feel resistance towards the term "homeless," but from the council's perspective, they cannot assist those who have a place to live.


The statement I mentioned earlier, "You must not move before the designated eviction date!" during my interaction with the receptionist at the council, is based on the fact that the council can only intervene when someone formally becomes homeless, which means having no place to live beyond the eviction deadline.


On the contrary, if you move before the designated eviction date, the council may consider that you are pretending to be homelessness in order to get an extra support while having a place to live, and as a result, you may be deemed ineligible for assistance. So it's important to be cautious about this matter.



Anyway, the conversation with the operator was basically about gathering information to check whether you and your family are eligible for support from the council.

As far as I can remember, the questions I was asked were…
my name and my spouse's name / date of birth / phone number / National Insurance (NI) number / occupation / income / savings / debt / current rent amount / landlord's name
/ names and ages of children / current address / duration of residence at the current address / government support received, such as Child Benefit, and the amount


Once these are completed, you will be asked for your email address, and a link will be sent to that email.
When you click on the link, it will take you to a website where you will be asked to upload documents to prove what has been mentioned above.


That's where the conversation between me and the operator ended.



By the way, in my case, the list of required documents here is as follows…
✔ ID
✔ Tenancy agreement
✔ Deposit protection certificate
✔ Notice to quit (Section 21 notice)
✔ Bank statement (normal account / joint account)
✔ Pay slips
✔ Contract of employment
✔ Immigration document
✔ Birth certificate
✔ Child benefit award letter
✔ Proof of debts


Among these, the two most important documents are "ID" and "Immigration document."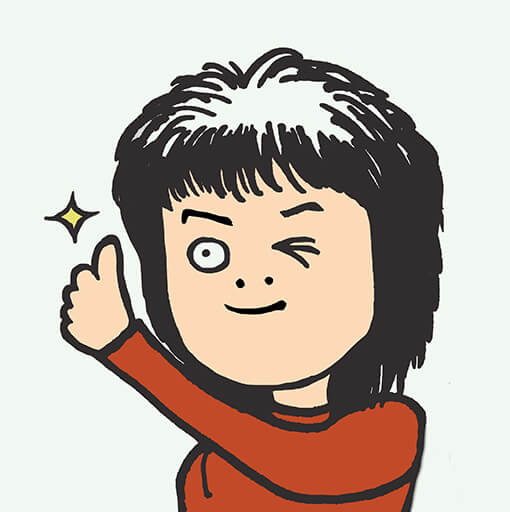 Regarding visa in the passport, it's not necessary to have British or Irish citizenship. As long as you have "ILR" (Indefinite Leave to Remain), it will do.


Another point to note is that due to post-pandemic circumstances, urban development in East London, and a skyrocketing rise in prices, there is currently a high demand for affordable housing while the supply of housing is insufficient. This has led to intense competition.



Therefore, the council tends to give priority to those who are in a following situation…

⚪ Families with underage children.
⚪ Individuals with disabilities.
⚪ Households affected by house collapse due to natural disasters.
⚪ Pregnant individuals.
⚪ Overcrowded living conditions where the number of occupants exceeds the comfortable capacity of the flat.



And lastly…
It is crucial to inform your current landlord in advance as soon as you realize that you won't be able to move out even after the designated eviction date.


There are also lots of procedures to go through on the landlord's side, so doing this will give your landlord some time to prepare.

And if you're lucky, the landlord may reconsider, and there are some cases in the past where some tenants didn't even have to moving out in the end.

Contacting your local MP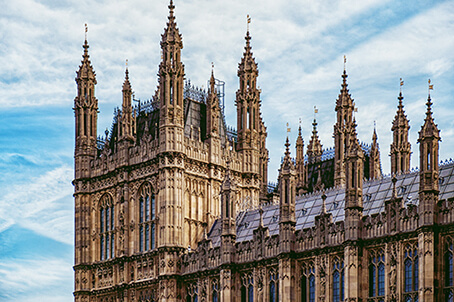 "MP" stands for "Members of Parliament," who are elected representatives in the legislative branch.
The borough where you reside is further divided into electoral constituencies, each represented by a Member of Parliament who serves as the representative for that particular constituency.

You can easily find the Member of Parliament representing your area from your borough's council website or by Googling with a phrase like "Find your local MP".

Most MPs have their own websites, and you can find their contact information (phone number or email address) to get in touch with them.


It is highly unlikely for a local MP to ignore an email from someone asking for help in their constituency whom they represent.


If you Google like "How to write a letter to a Member of Parliament", you can easily find its templates that can help you explain your current situation and seek advice by making the most of them.
In my case, I received a response approximately 10 days after sending the email.

Even if the advice I received in response wasn't directly helpful, having it documented in the email provides a record that might be useful for future procedures.


In even luckier cases, your local MP may hold regular "surgeries" (=consultations) by visiting the council.
In such cases, you have the opportunity to consult them directly, so be sure to make use of it.


What is going to happen from this point onwards?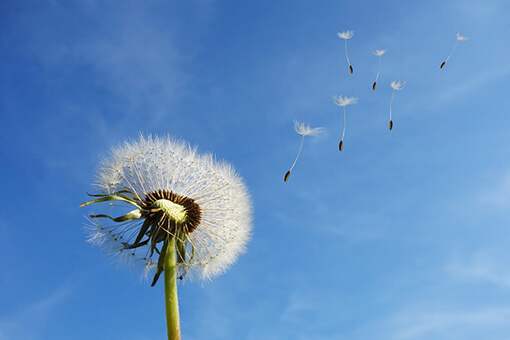 …So, this is where I am standing based on what we have done so far, and the things that I know will be happening in the near future are…


The designated eviction date arrives.

⬇︎

Since the information about not being able to move out past the eviction date has been communicated in advance, the landlord takes this fact to court.

⬇︎

Then I will receive a formal letter of eviction from the court, therefore as I was advised by the council, I promptly contact them and from that point onwards, the interaction with the housing specialist department will begin…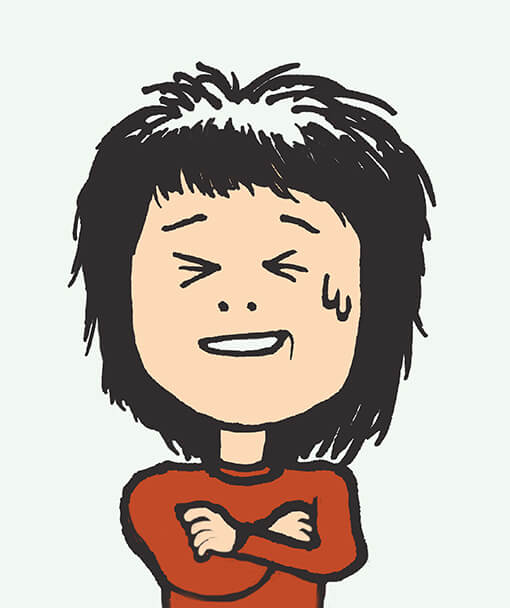 To be honest, I'm living with a constant sense of anxiety every day because I'm dealing with something I have never experienced in my life. At this point, all I can do is leave it to luck and hope for the best.

Finally, I will provide a link to the SHELTER's website for those who want to gather more detailed information. It has been incredibly helpful in my information-gathering process.
As I said earlier, I cannot predict how I and my family will end up in the future but let's meet in Part ② of the blog post to explore what lies ahead.



Thank you!
konkaz


You can read this blog post in Japanese from the link below.

👉 突然のメール「あなたが住んでいるフラットを売ることに決めました」を、ロンドンで大家さんから受けとった時の対処法 《Part ①》