Hi! It's konkaz (@konkazuk) here.
This time, as a result of receiving an eviction notice for myself and my family (you can read more about it from 👉here), I wound up applying for "Universal Credit" in order to receive financial assistance from the government.


So, here, I will summarize the procedures I have gone through in the application process.

And while I was dealing with this, I thought, "Why didn't I do this sooner?"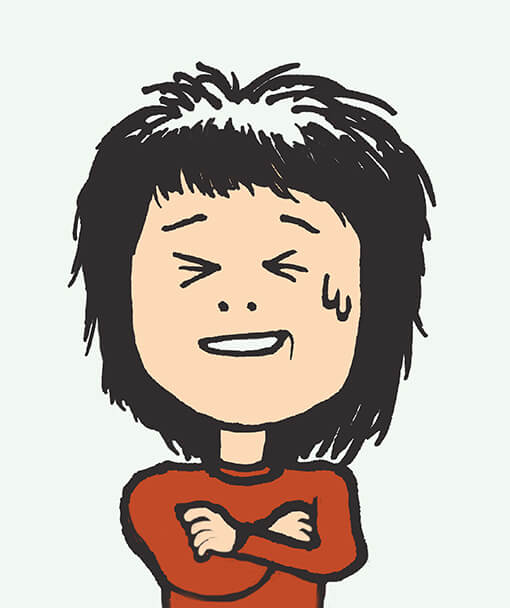 I knew about "Universal Credit" for some time, but it got buried under the busyness of daily life, and I had never checked it out deeply.

Anyway, let's have a look…
Who is eligible to get Universal Credit?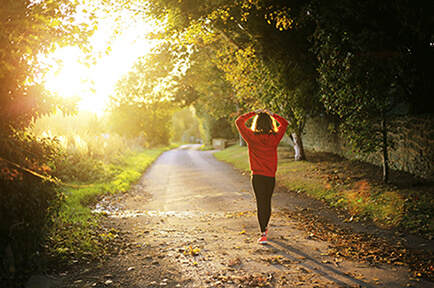 In the current situation in the UK, where the terrifying rate of inflation is not being matched by a corresponding increase in wages, low-income individuals struggling to pay rent continue to face a challenging reality.
Therefore, if you're 18 years or older, have an appropriate immigration status in this country, and your income isn't keeping up with your living expenses or you're barely making ends meet, I highly recommend applying for Universal Credit right away.
Universal Credit, which was introduced in 2013, essentially consolidates various government welfare benefits into one simplified payment, with the exception of Child Benefit.


It has replaced the following benefits:
🔹Housing Benefit
It is provided to low-income or income-constrained households to subsidize their housing expenses partially.

🔹Child Tax Credit
It is provided to parents with children.

🔹Working Tax Credit
It is provided to support low-income individuals who are employed or families that are raising children while working.

🔹Income-related Employment and Support Allowance
It is provided to support individuals with limited work capacity or disabilities.

🔹Income-based Jobseeker's Allowance
It is a benefit provided to individuals while they are looking for work to support themselves financially. It is given to unemployed individuals or those with low income to cover basic living expenses.

🔹Income Support
It is provided to low-income individuals or those who are in specific circumstances to offer financial support for basic living expenses.

Therefore, if you are already receiving any of these, there is no need to take any further action.
On the contrary, if you apply for Universal Credit and are already receiving any of these benefits, your current payments for those benefits will stop.


To apply for Universal Credit, you can visit the official website of the UK government.


Please note that if your savings or investments exceed £16,000, you are not eligible to apply.


The process for applying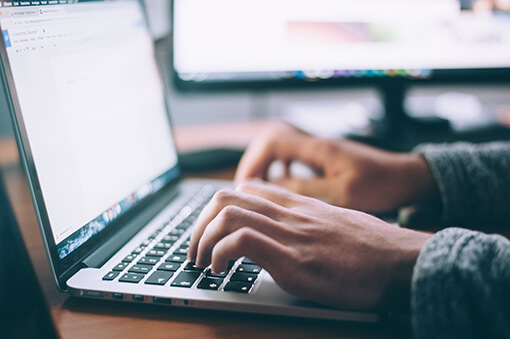 Now, when you visit the government's official website, the first step is to create your own account.
Here, you will need your email address and phone number.
Subsequently, you will set up a username, password, and two security questions in case you forget your password. (Once you have done this, be sure to keep this information safe.)

If you are applying as a couple, one of you can create an account first and select "joint" during the application, then he or she will receive a code. And if the other partner uses this code to create his/her account, both accounts will be linked together.



Once you've created your account, the next step is to answer questions in the "To-do list" section.

When applying, the authorities need to know your living situation, so you are going to be required to provide a lot of information.

The key information you will need to provide are…
⚫ ID (Passport), proof of immigration status such as a visa
⚫ Current address
⚫ Residents at your current address (family members' names, genders, etc.)
⚫ Health status
⚫ Type of accommodation (private, council, etc.)
⚫ Amount of your monthly rent or mortgage payment
⚫ Rental contract documents
⚫ Landlord details
⚫ Bank account details
⚫ National Insurance Number
⚫ How much you earn per month (Payslips, etc.)
⚫ Savings and other income
⚫ Childcare cost
⚫ Child Benefit reference number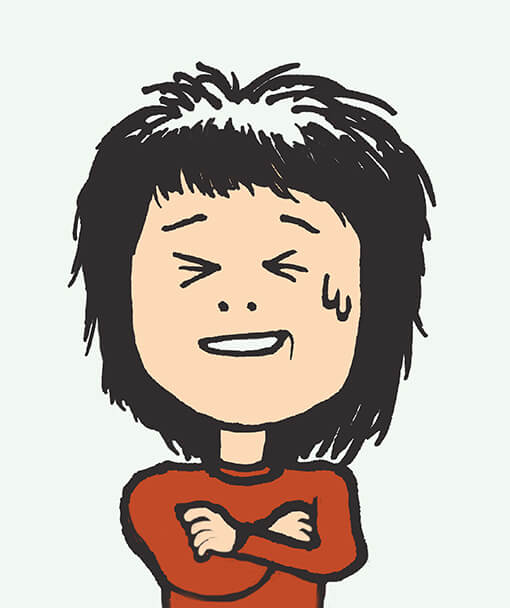 If you are not keeping your important documents well-organized on a regular basis, you will experience a dreadful time rummaging through all the drawers in every room when time comes.

The section that we personally found difficult to get it right is the "childcare cost," which pertains to the cost of looking after children.

This typically includes expenses for after-school activities, primarily those related to club activities provided by the school.
In that case, other private activities such as swimming or dance lessons would not be eligible for inclusion in the childcare cost section.

Furthermore, they don't inquire about your debts, so for individuals like us who may have both credit card debt and savings at the same time, it's advisable to promptly use savings to pay off the debt as it's a bit counterintuitive to have both at the same time. w


By the way, it's worth noting that once you complete a section, if you realize you may have made a mistake, you won't be able to edit it immediately. Editing is typically possible only after you've finished all the sections of the application.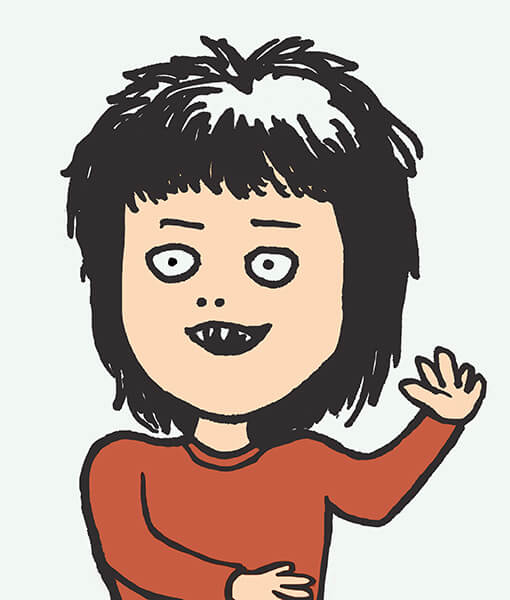 If you accidentally provided incorrect amounts and as a result received more Universal Credit than you should have, be aware that you may need to repay the excess amount later. So, it's crucial to be cautious and accurate when entering financial information.

Once you've completed entering your information, you'll receive a "declaration" page where you agree that the information you provided is accurate. Simply tick "yes" for all boxes and submit, and this section will be completed.


Interview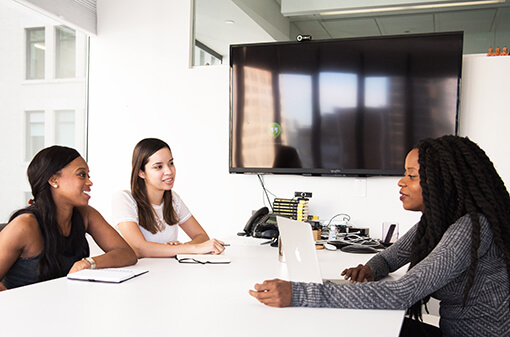 Yes, the next step is an interview with a "work coach," who is a designated contact person.
You'll receive notification of the interview date and time in your account's "To-do list," along with details of tasks you need to complete before the interview.

This interview will take place at your local "Job Centre Plus," and the date and time will be scheduled by them at their convenience.


It's crucial not to miss this interview under any circumstances!


If you find that you cannot make it to the interview, you should click on the "Journal" button on the right side of your "To-do list," then press the green "Add a journal entry" button. Select "a message for my work coach" and you can communicate with them in advance.


There will also be an ID check during this interview, so be sure to read the messages you receive carefully and have the necessary documents prepared in advance.

The specific requirements may vary depending on the applicant's situation, but the following are generally the key documents and information needed:

⚫ Passport or driver's license(proof of identity)
⚫ Letters with your name and address from banks, water, or electricity companies(proof of address)
⚫ NI card or government letter with your NI number(National Insurance number confirmation)
⚫ Bank statements or bank cards(confirmation of bank account)


The purpose of the interview on the day is primarily for cross-referencing the information you submitted online with the documents you bring on that day to verify the accuracy of the information.

Additionally, if there were any mistakes in the online application process, they will guide you on how to correct them during the interview. And also any remaining uncertainties can be addressed here, as they are there to provide clarification and assistance.

If you were missing any documents during the interview, you will need to visit the "Job Centre Plus" again within one month to provide them.
Delays in submitting the required documents means a delay in receiving your initial Universal Credit payment, so it is essential to get all the things done promptly.


What will happen after the interview…?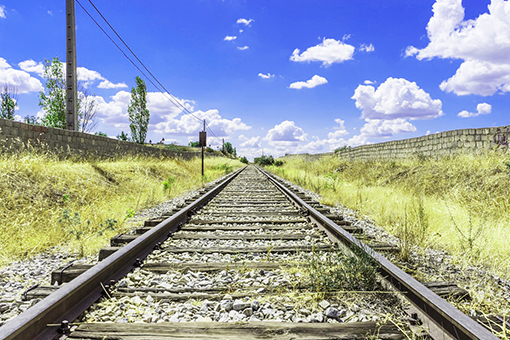 If all goes smoothly, you will receive a letter from the Department for Work and Pensions (DWP) confirming that you have passed the Habitual Residence Test, which is to check if you and your family usually reside in the UK. This letter will grant you the right to receive Universal Credit payments.
And within 5 weeks of applying, the payment will be deposited into your bank account.


In my case, I am being employed by a company and my monthly income is more or less consistent, therefore, as long as there are no significant changes in my employment status, once the required documents are submitted, that is done.
However, for self-employed individuals with irregular monthly income, it's necessary to inform Universal Credit about the financial situation of each month so that they can assess the amount of the benefit payment accurately.


My wife is self-employed, so in her case, it is required to report her business income and expenses that covers from the 22nd of the previous month to the 21st of the current month, to Universal Credit every month on the 21st.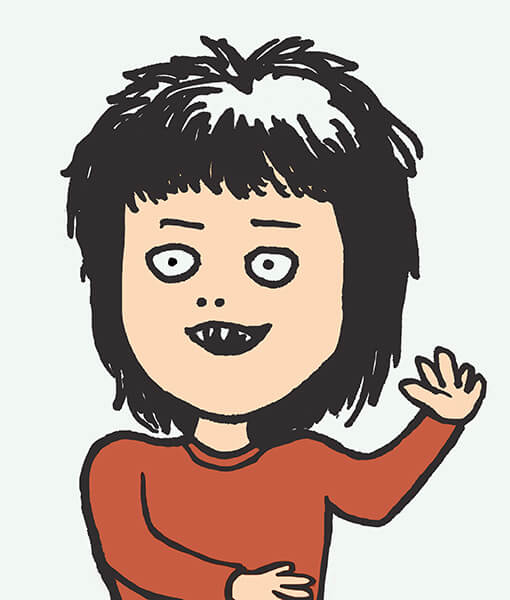 If you miss this declaration, you will not receive benefits for that month, so make sure not to forget to do it under any circumstances
Additionally, if you find yourself in a situation where you don't have enough money to cover your living cost until your first Universal Credit payment, you can apply for an "advance payment" (you can apply for this through your online account).
However, it's important to note that the advance payment is provided as a loan, and it will be deducted from your future Universal Credit payments over time.


How much you will receive…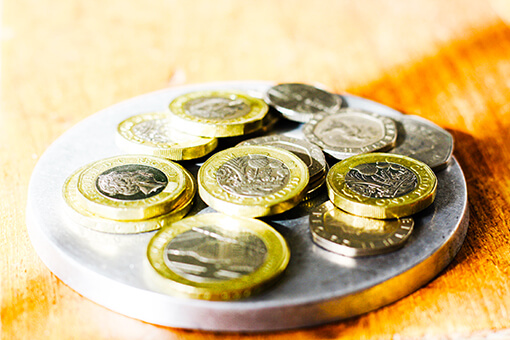 Finally, as for the amount you will receive from Universal Credit, benefits generally consist of two main components: the "standard allowance" and "extra amounts" like below…

🔹 Standard Allowance (From April 2023 onwards)
| | |
| --- | --- |
| Category | The percentage of benefits that can be received per month |
| Single / Under 25 years old | £292.11 |
| Single / 25 or older | £368.74 |
| Couple / Both under 25 years old | £458.51 |
| Couple / One of them is 25 or older | £578.82 |

🔹 Extra Amounts (From April 2023 onwards)
| | |
| --- | --- |
| Category | The percentage of benefits that can be received per month |
| Child Element | The first two children each receive £269.58. There may be additional amounts if the child was born before April 6, 2017, or has a disability. |
| Carer's Element | If you are caring for a person with a severe disability who requires at least 35 hours of care per week, you may be eligible for £185.86 in additional support. |
| Disability Element | If the Department for Work and Pensions (DWP) recognizes that you have limited capability for work or work-related activities, you may receive £390.06 in additional support. |
| Childcare Costs | The maximum amount for one child is £646.35, and for two or more children, the maximum amount is £1,108.04. |
| Housing Costs | The amount of the benefit payment varies depending on the number of people in the household and the location where you live. It does not necessarily cover the full cost of rent or housing expenses. |

*If you are in regular employment or have other sources of income, it's unlikely that you will receive the maximum amount of Universal Credit. The amount you receive is adjusted based on your income and circumstances.
The amount of Universal Credit you receive can vary significantly based on your individual circumstances, so for those who want more detailed information, Shelter's website is recommended.


Well, this is it for the article that covers the process of applying for Universal Credit.


See you!

konkaz


You can read this blog post in Japanese from the link below.

👉 ユニバーサルクレジットの申請方法 【簡単な手順ガイド】